We work hard to ensure that our clients are happy with the results of each job, regardless of how large or small the construction project is. Over the years we have heard many words of appreciation from them and continually receive notes, letters, and emails thanking us for our work.
Below are a few examples of the comments we get from our customers. We are happy to provide references from clients we have served.
A Terrific Experience!!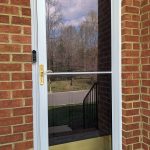 Here's my top line summary: There are two things I want you to know about AF Ross based on my recent experience with them: One is that the quality of their work is superior; two is that they're reliable and easy to do business with. Let me expand briefly on each of those. Regarding the quality of the work, it's apparent when you watch them work and obvious when you examine the finished results. I have no doubt that Butch
…
and his partner gave my project the same kind of attention they would have given their own homes. This was my first time working with the company but I never felt concerned about the work as it was going on. The crew was professional, methodical, and meticulous. As for working with the company, Andy was responsive throughout the project and always let me know what was going on. Moreover, when he said that something was going to happen, it always happened when and how I was told it would. End of story. Beyond that, Andy made some great recommendations when we were discussing the outlines of the project. My end result was definitely improved by his expertise. From beginning to end, all of my interactions were positive and productive. My bottom line is that I wouldn't hesitate to hire these folks again. And I can unreservedly recommend that you should consider doing the same if you have a project that requires a reliable and skilled builder.
George Colombo
Like What You Read?
We really appreciate the time and effort our clients gave to express their opinions of our company, our staff and our work.
If we sound like the type of builder you would like to work with to successfully accomplish your building, remodeling or home improvement project, please give us a call or fill out our simple contact form to begin exploring what we can do for you!
AF Ross, LLC
116 Tewning Rd
Williamsburg, VA 23188
Phone: 757.221.9671
Fax: 757.221.0336
Email: info@afrossllc.com
Phone: 757.221.9671
Fax: 757.221.0336
Email: info@afrossllc.com
AF Ross, LLC
116 Tewning Rd
Williamsburg, VA 23188
AF Ross, LLC
116 Tewning Rd
Williamsburg, VA 23188
Phone: 757.221.9671
Fax: 757.221.0336
Email: info@afrossllc.com