AFRoss, LLC is focused on providing our customers with quality, value, and integrity, with strong emphasis on Customer satisfaction and safety. We thrive on building relationships with our customers through our services and by meeting their expectations. This commitment drives us to deliver excellent performance and continues to be the main reason for our success.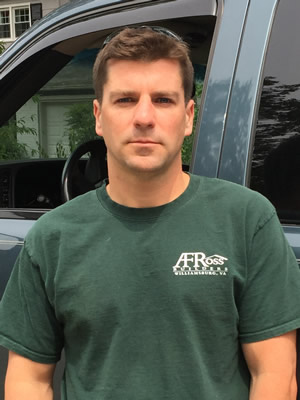 Andrew Ross
Owner-Operator
Company Experience
Founded AF Ross, LLC in 2008.
Background
A resident of Williamsburg since 1985, Andrew graduated from The College of William and Mary Business School and played Soccer for The Tribe.
Before Launching AFRoss in the Fall of 2008, Andrew worked for Lennar, a large national home builder, holding positions as a Construction Manager, Project Manager, and Quality Assurance Manager.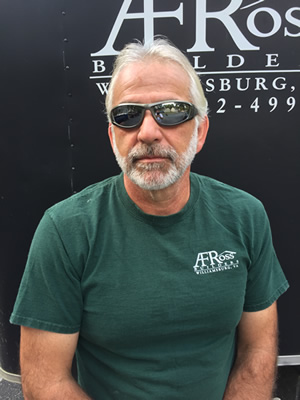 David Southworth
Director of Construction
Company Experience
Joined AF Ross, LLC in 2011.
Background
Originally from Maine, Dave is well traveled as a veteran of the United States Air Force.
Dave brings the fine finishing touches to AFRoss, having been a cabinet maker and high-end trim installer in his early career. He also brings a valuable level of experience gained from owning his own General Construction Company and building several commercial projects within Maine and Connecticut, as well as working for large framing contractors overseeing many framing projects.
Business Name: AFRoss, LLC
State Of Organization: Virginia
Date Started: Fall 2008
Contractor License Number: 2705123686A
DUNS Number: 828716881
SWAM Number: 719310
Responsible Land Disturber
AF Ross, LLC
116 Tewning Rd
Williamsburg, VA 23188
Phone: 757.221.9671
Fax: 757.221.0336
Email: info@afrossllc.com
Phone: 757.221.9671
Fax: 757.221.0336
Email: info@afrossllc.com
AF Ross, LLC
116 Tewning Rd
Williamsburg, VA 23188
AF Ross, LLC
116 Tewning Rd
Williamsburg, VA 23188
Phone: 757.221.9671
Fax: 757.221.0336
Email: info@afrossllc.com